From the moment you walk in the door, you will be welcomed by a caring and knowledgeable team in a relaxed, stress-free environment where the whole family can feel at ease. Our amazing team of professionals are dedicated to your utmost comfort and optimal oral health.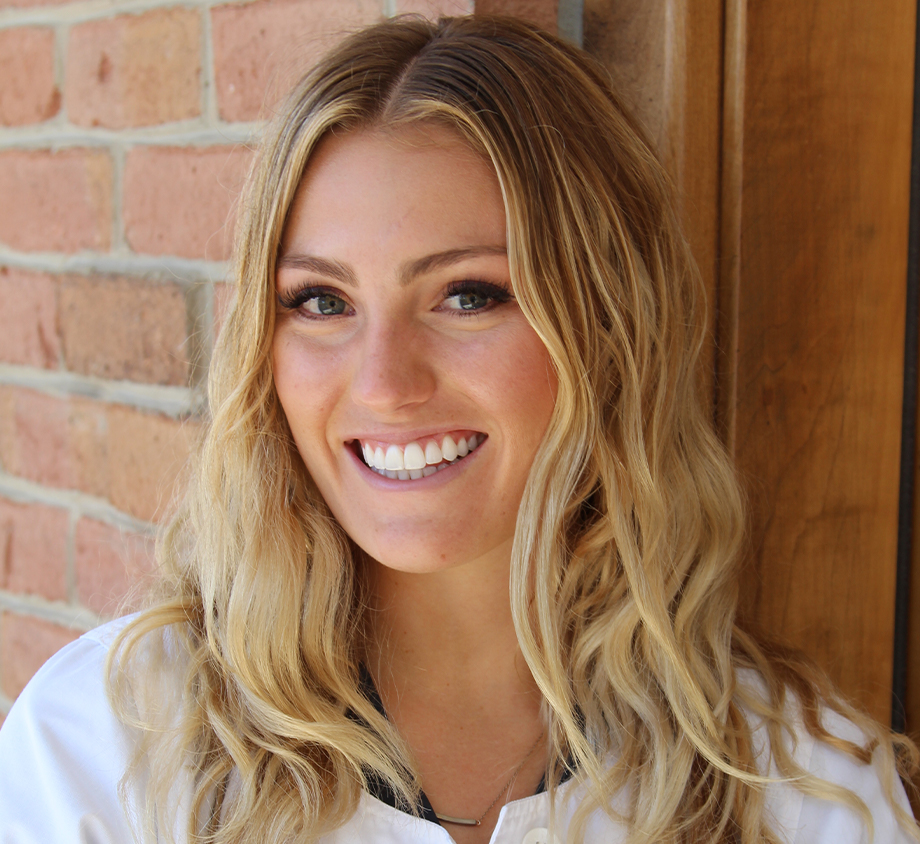 Registered Dental Hygienist
Celeste's expertise makes her a valuable part of the Hobble Creek Dental Care Team. Growing up, Celeste knew she wanted to serve others through her skills as a dental hygienist, and the opportunity came once she graduated from the Utah College of Dental Hygiene. At a young age, Celeste enjoyed going to the dentist to get her teeth cleaned. In turn, she hopes to help each of her patients have a great experience during their visit. Her favorite aspect of being a dental hygienist is connecting with her patients, and she looks forward to making a positive difference in their lives.
"I want my patients to know that I truly care about them as a person. When they come in for their visit, I'll treat them as though they were my own family. I want them to walk away feeling like their questions were answered and that we listened. I want them to know that their dental goals are our priority and we'll help them get to where they want to be."
Celeste enjoyed completing her prerequisite courses at Utah Valley University, where she also ran for their cross country team. Celeste continues to run and participates in trail and road marathons. When she's not in the office she's spending time with her husband and their dog, Odie. They often go hiking, running, camping, mountain biking and boating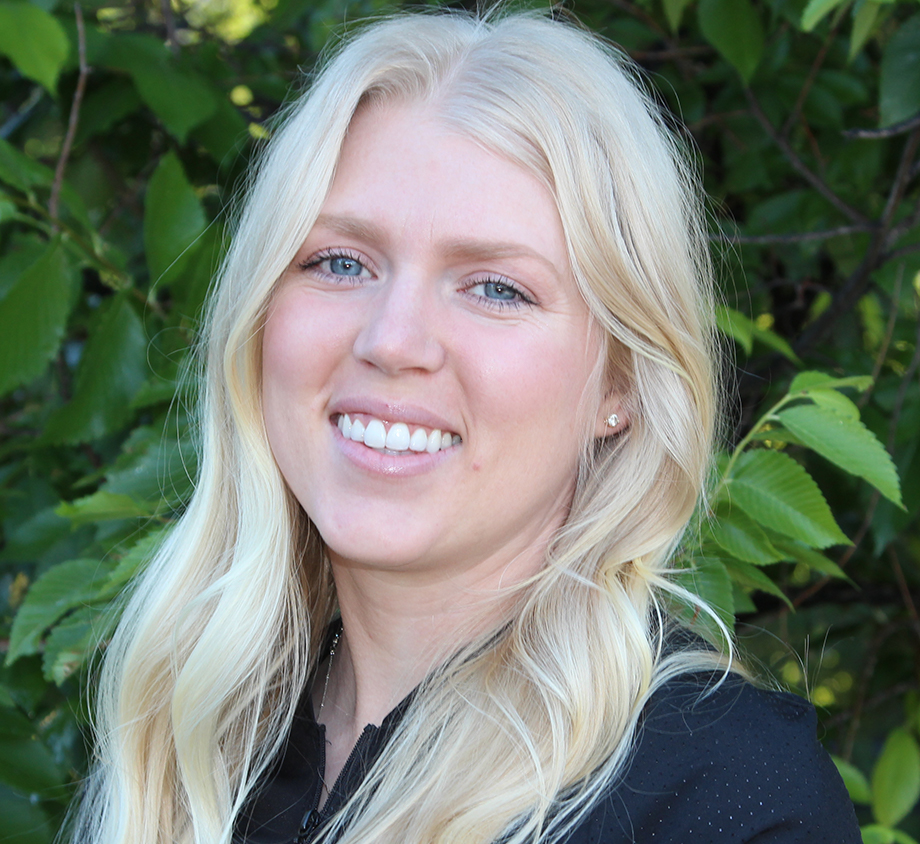 Registered Dental Hygienist
Kadyn grew up in Mesa, Arizona and says she has always loved teeth! Kadyn attended school at UCDH and received her bachelor's degree in Dental Hygiene when she graduated in 2016. Kadyn is enthusiastic about dentistry for the opportunity to help create beautiful and healthier smiles. Kadyn joined the Hobble Creek Dental Care team in 2017
"I love helping people feel good about their smile. I enjoy seeing the transformation when they realize doing a few simple things can really make their dental visits easy."
Beyond her love of dentistry, family is incredibly important to Kadyn. She is a mother of two. She also loves cooking and pickleball.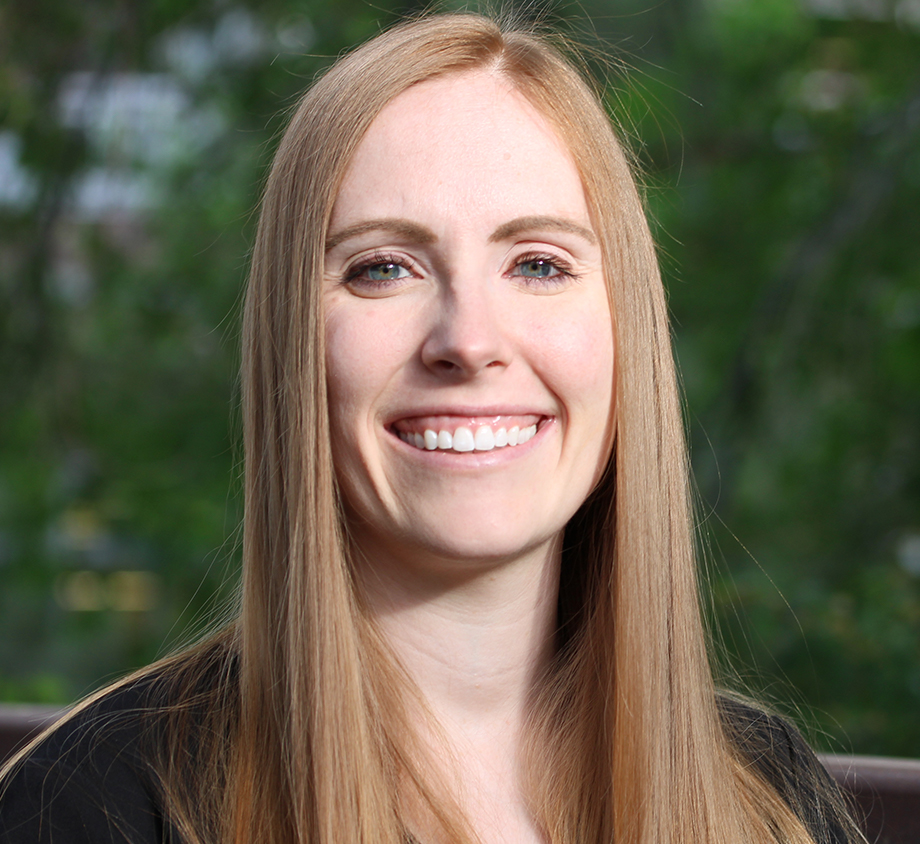 Registered Dental Hygienist
Although Haley has been working as a dental hygienist for several years, dentistry has always been a part of her life, because her dad served as a dentist in the Air Force. Haley attended Brigham Young University for her general and hygiene prerequisite courses. She then transferred and graduated with her bachelor's degree from the Utah College of Dental Hygiene. In her spare time, Haley enjoys playing board games, hiking and running. She ran a half-marathon in May 2018.
Her favorite aspects of dentistry include cone beam technology, the ultrasonic's incredible ability to flush out bacteria and debris, as well as other advances that help combat gum disease.
"It is my goal to help all of my patients feel comfortable during their appointment and be happy with their results. Having a healthy smile is possible! As a dental hygienist it is my priority to make sure my patients are receiving care tailored to their specific needs."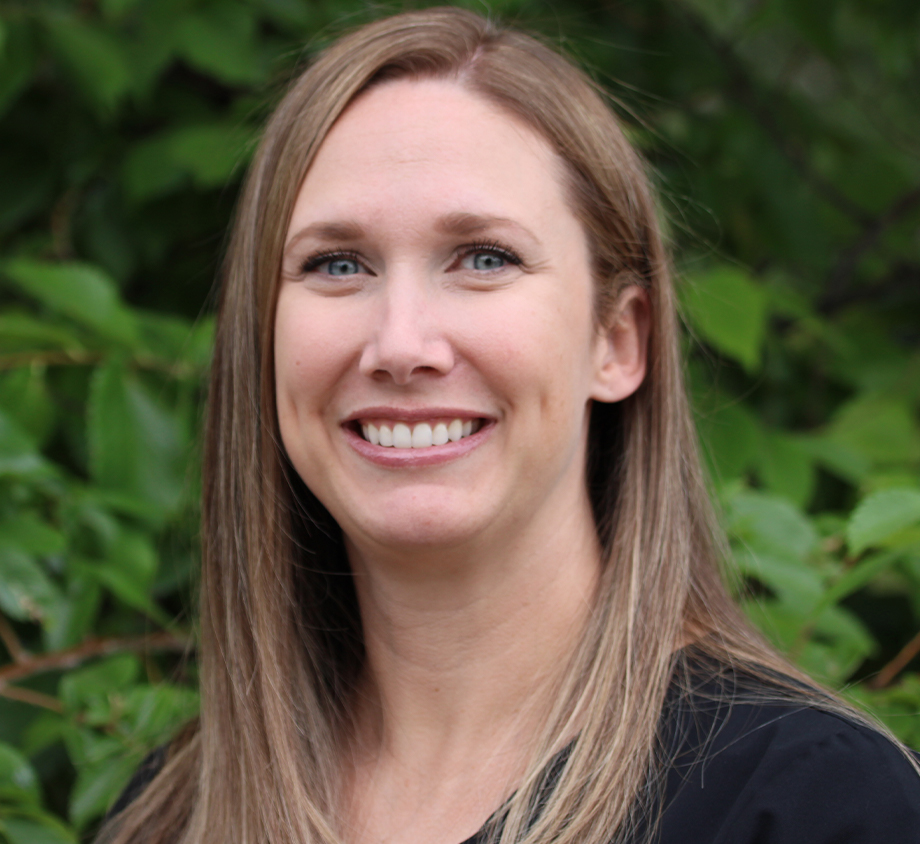 Registered Dental Hygienist
A gentle hygienist, with a real ability to connect and understand people – is a great way to describe our Dental Hygienist, Marianne.
As magna cum laude honors graduate of the dental hygiene program at UVU she excels at a career that she loves. Believe it or not, while Marianne was growing up – she used to have a dental fear of her own. Her dental hygienist helped her overcome her anxieties and now she is enthusiastic about her opportunity to help her patients overcome their dental anxiety in return.
Marianne loves working with Dr. Pratt because, "I want my patients to have confidence in their smile. When they have a healthy smile, they are proud of – it makes all the difference! I love seeing that come together at Hobble Creek Dental Care. "
Marianne loves living in Utah and enjoys camping, hunting, fishing, and golfing. She has 3 beautiful teenage girls and loves spending time with her family. Marianne had a special opportunity to serve a dental humanitarian mission in Guatemala
Registered Dental Hygienist
Courtney grew up in Elk Ridge. She has lived in Utah for 23 years and says she doesn't plan on leaving anytime soon; she loves it here!
Courtney is enthusiastic about teeth and the opportunity to help her patients have confidence in their smiles. She graduated with her bachelor's in dental hygiene from UVU. She was president of SADHA (Student American Dental Hygienists' Association) during her time there and graduated with high honors! She loves school and learning.
Courtney was attracted to Hobble Creek Dental Care for the opportunity to work with a team that is committed to excellence in the care of their patients. Courtney has a goal to achieve a master's degree and teach at a dental hygiene school.
When Courtney is not providing professional care to her patients, she enjoys spending time with her sweet husband and dog.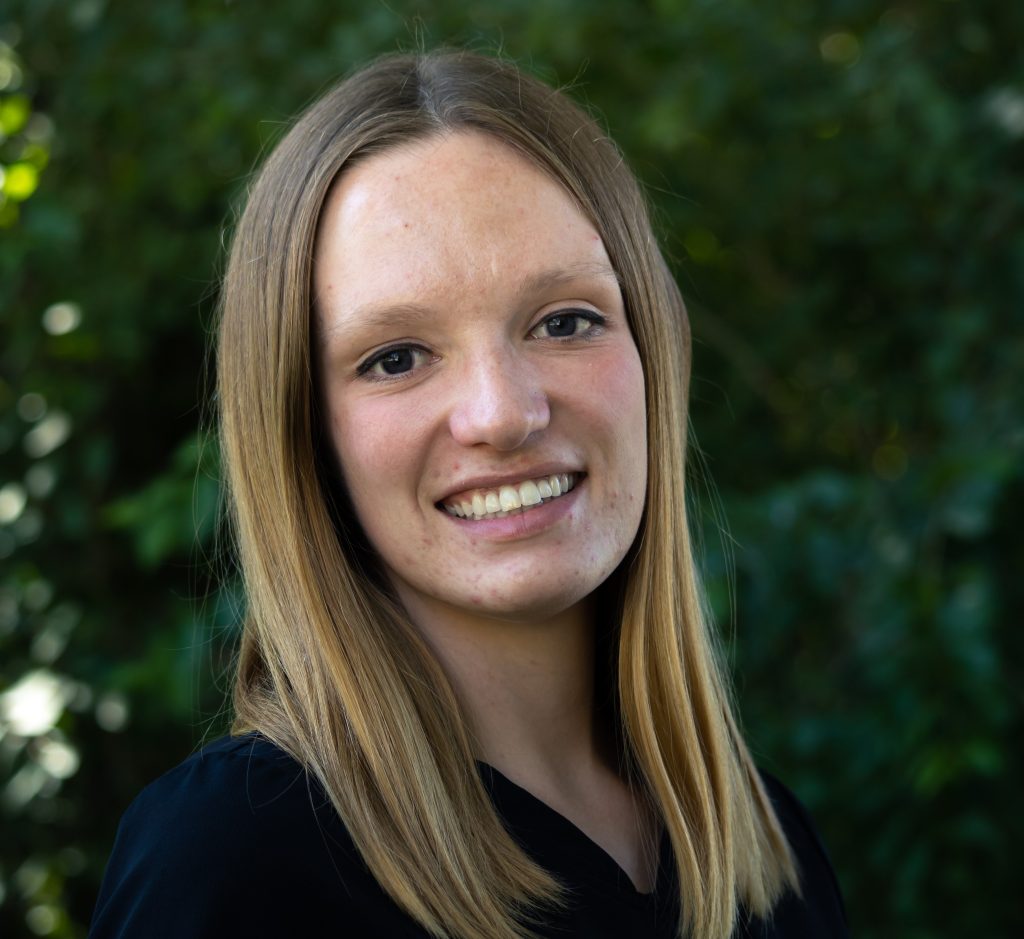 Registered Dental Hygienist
Emilee grew up in Perry, Utah. She moved for Provo/Orem for school and received a bachelor's degree in Dental Hygiene from UVU. Emilee was introduced to the dental field from her sister. She said it looked fun, so she tried it and has never looked back; she loves it!
"I love being part of the Hobble Creek Dental Care team because you always know you will get high quality and honest care from everyone involved."
Emilee loves helping her patients achieve a healthy smile. She enjoys working in a high-tech, beautiful office that appreciates providing the best tools to do her job.
Emilee is married and expecting her first baby. In her free time, she loves to play volleyball, hike, rock climb and spend time outdoors.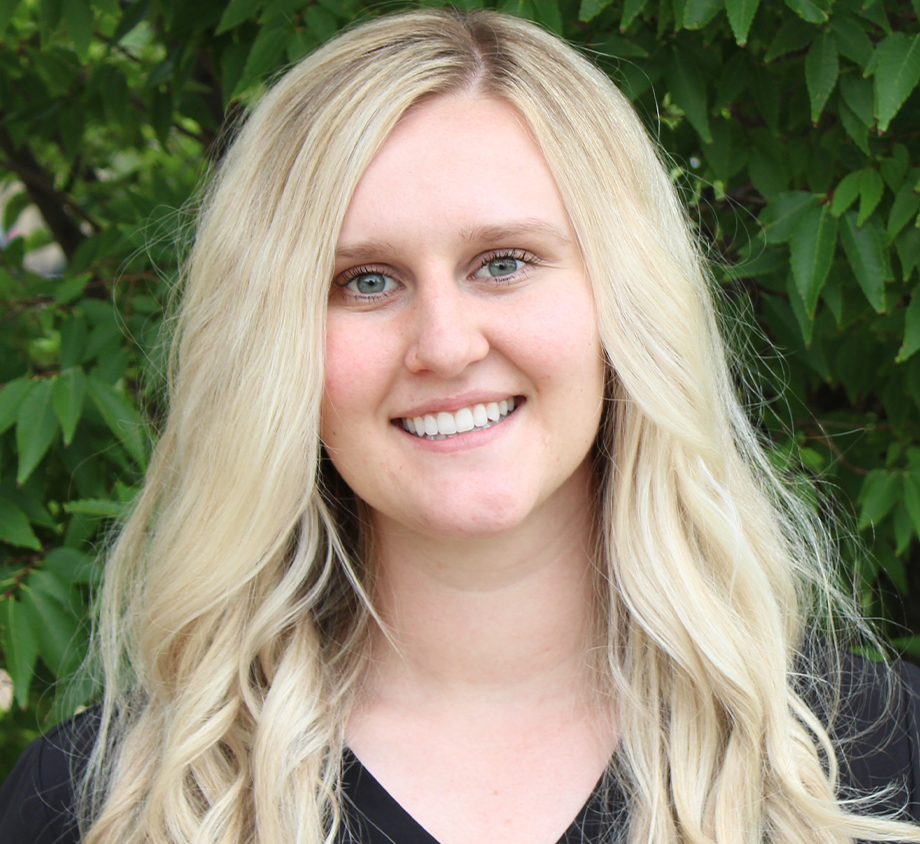 Dental Assistant
A desire to learn the latest advancements in dental care and technology is what first attracted Brooke to Hobble Creek Dental Care.
"Dentistry is an exciting field to be in. With all the advancements we've seen in technology, helping others obtain optimal dental health and a smile they love is easier than ever. I love being a part of something that can truly change the way a person sees themselves."
This translates into Brooke's exceptional care with each patient she sees. Having been a dental assistant for over four years she has extensive knowledge and experience in assisting, which makes her a great addition to Hobble Creek Dental Care.
Aside from being a dental assistant, Brooke loves to craft. She and her husband also enjoy road trips, four-wheeling and hunting.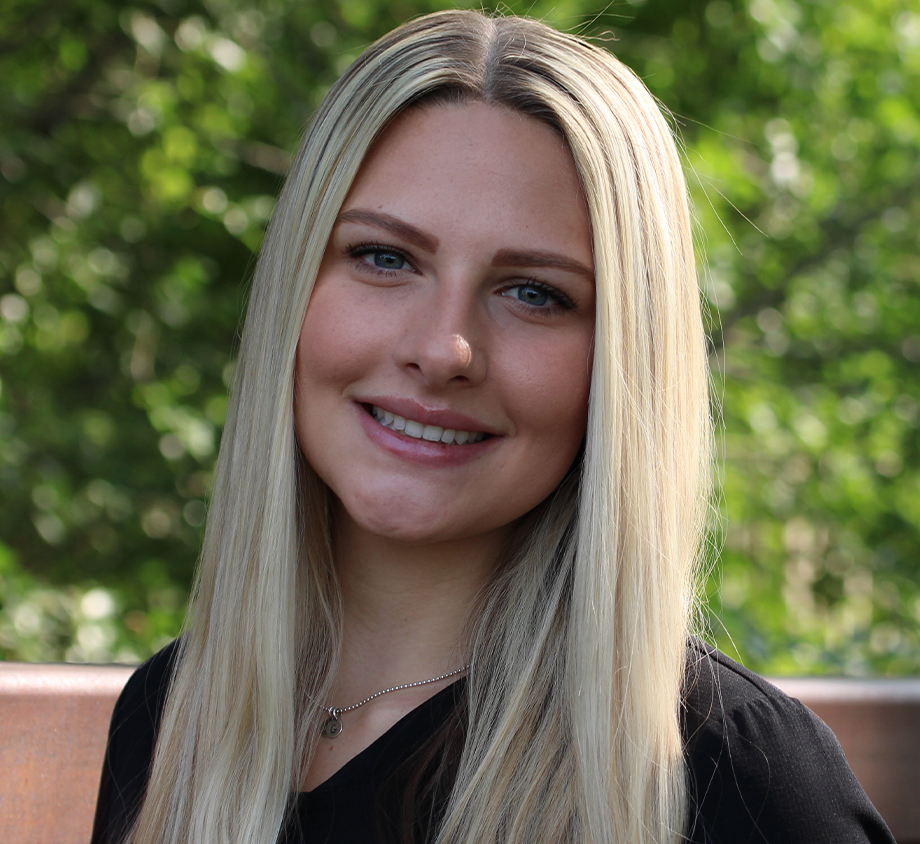 Dental Assistant
Kaylee loves our beautiful, high-tech office and the great team atmosphere. She received her dental education from MTECH in Spanish Fork, where she graduated from dental assisting in 2018.
"I love helping our patients relax and feel comfortable. Let's face it, no one like's the dentist. Dr. Pratt has the best team, I love to work at a place where we can laugh and have fun together."
Kaylee loves adventure and being outdoors in the summer. She loves RZR riding and spending time with friends. Kaylee has a fun personality that helps everyone feel at ease when they visit our office.
Kaylee enjoys assisting with all the dental procedures, but she has made it her goal to learn everything about assisting Dr. Pratt with our 6-Month Smiles Orthodontics system, and it has become her specialty!"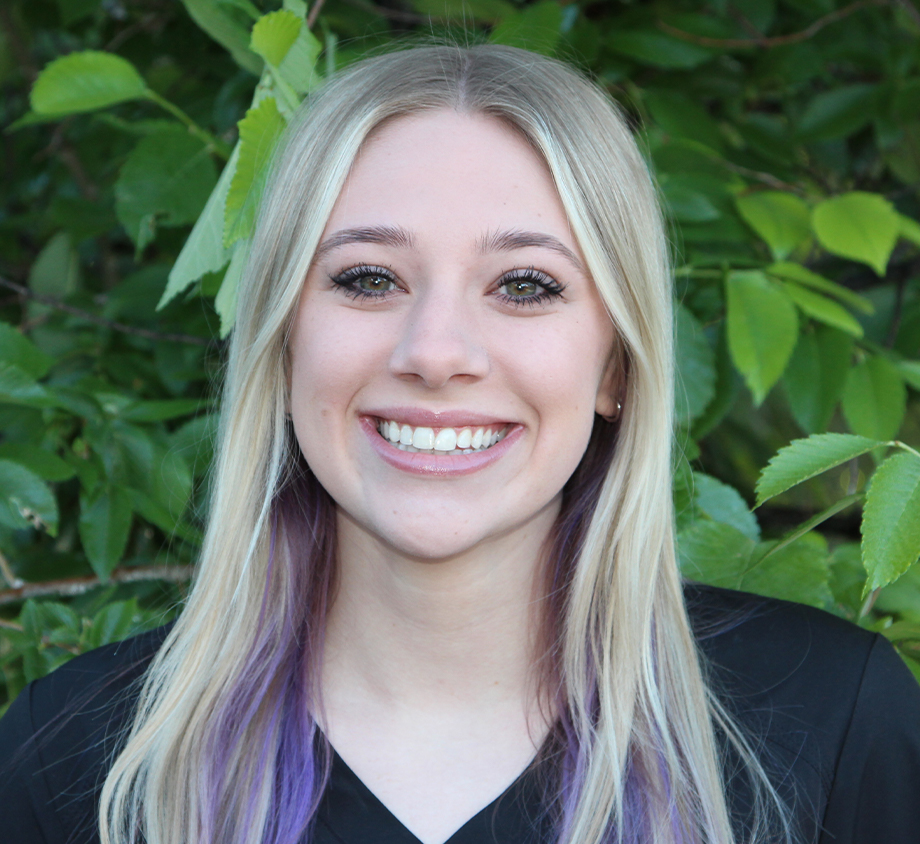 Dental Assistant
Addie went to MTECH in Spanish Fork and received her dental assisting certificate in 2017. She loves working in dentistry because she gets to meet so many great people. "Hobble Creek Dental Care is the best place to work because their goal is to take care of their patients like family – and that means having a great relationship with them."
Addie loves living in Utah and enjoys the outdoors in the sun. When not working she loves to stay active by long-boarding. She also loves to read.
Addie's goal is to help people love their smile. "What I love the most is when I see how much change a patient sees in the color of their teeth after just one appointment with our in-office GLO whitening system. It always brings the biggest smile to their face!"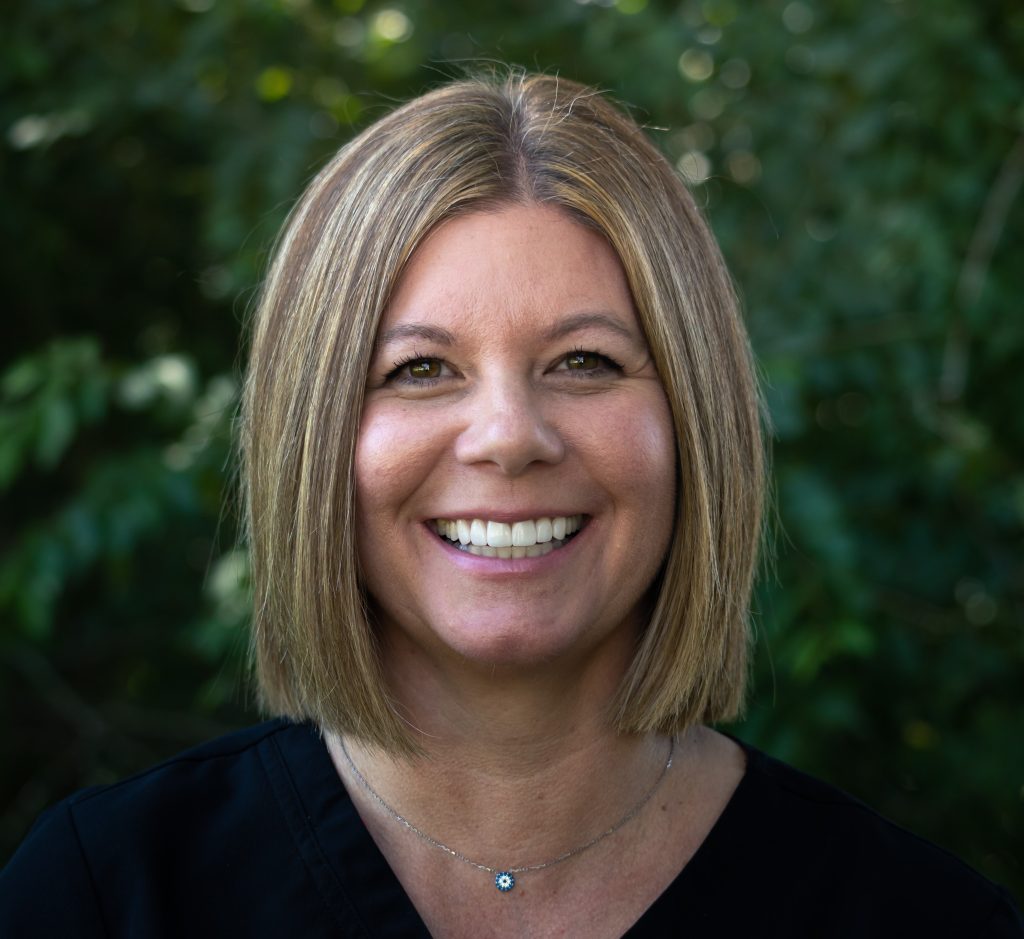 Dental Assistant
Heather is married and has four beautiful children. She loves spending time with her family and going to football games.
A fun fact about Heather is that she was part of the second graduating class of the dental assisting program at Provo College back in 1993! Heather has had the opportunity to learn many different dental techniques during her career in dental assisting and feels confident she can exceed our patients' expectations, which is why she makes a great fit with her team at Hobble Creek Dental Care.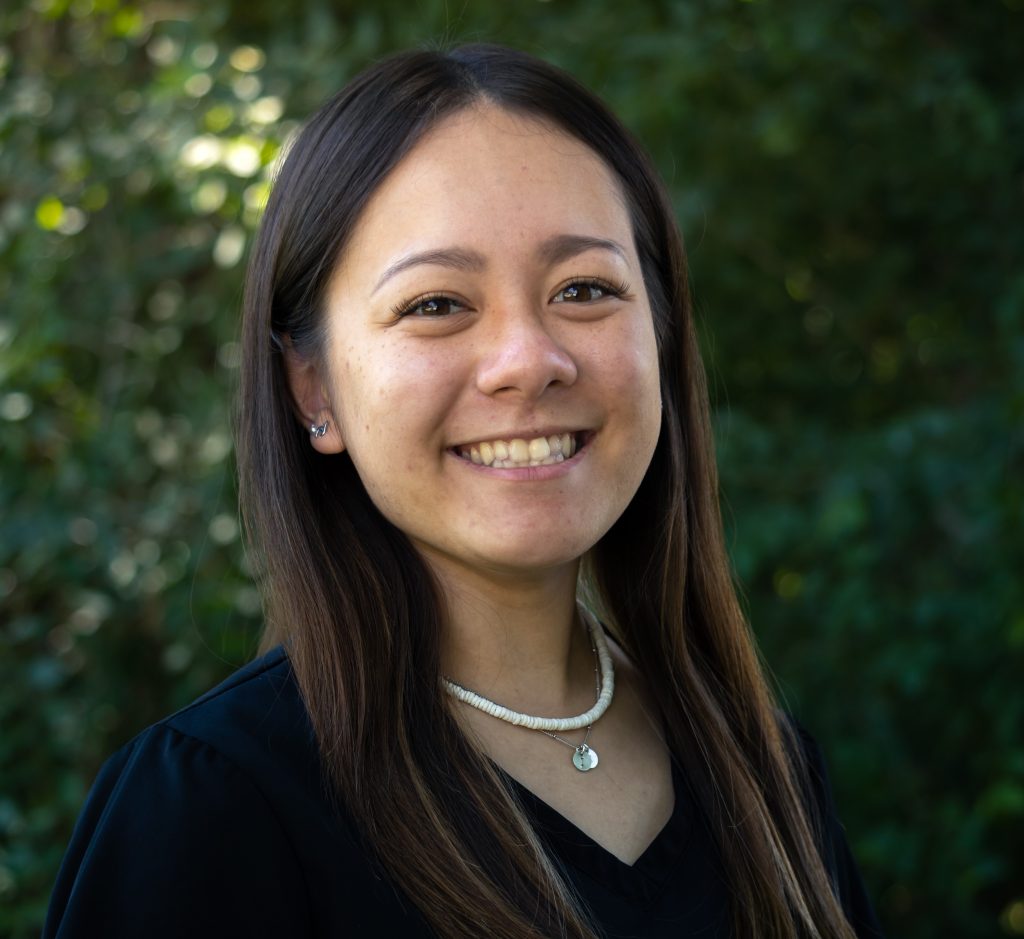 Dental Assistant
Maia was born in Hawaii on the island of Honolulu. She moved to Utah when she was 4 and became a patient at Hobble Creek Dental Care when she was just 12 years old. She and her family have been coming ever since. Maia has always been interested in the dental field and wants to pursue an education in dental hygiene. She graduated from Mountain Land Technical College in Spanish Fork with her dental assisting certification and is now attending UVU.
Maia loves writing music and playing instruments. She also likes sports and snowboarding. She has chosen dental hygiene as a career because she loves building a relationship with her patients, which is what makes her a perfect fit at Hobble Creek Dental Care.
"From clear braces to cosmetic veneers, I love assisting Dr. Pratt to change people's lives. This is an office where you can expect to receive the best dental visit you have ever experienced!"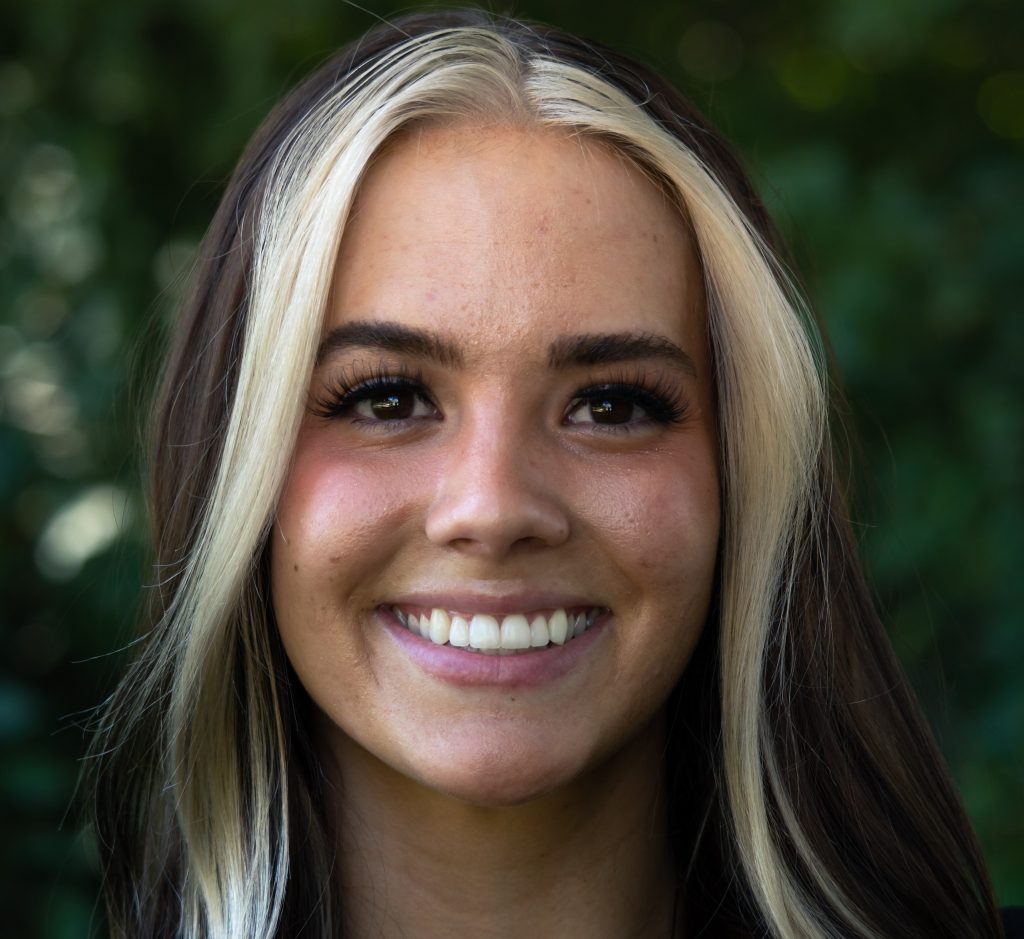 Hygiene Assistant
Sydney has such a fun outgoing personality! She grew up with her mom working as a dental assistant and thought it sounded fun. Sydney assists our hygiene department by making sure everything is running smoothly.
"I love how we can see an entire family in one hour! It looks busy with four hygienists, but everything runs so efficiently, and our moms are so happy to get in and out so quickly. It is awesome! I love being part of a team that focuses so much on patient care."
Sydney grew up in Spanish Fork and has lived in Utah her entire life. She loves spending her free time in the mountains and doing photography. Sydney grew up a die-hard BYU fan but recently married a U of U football player!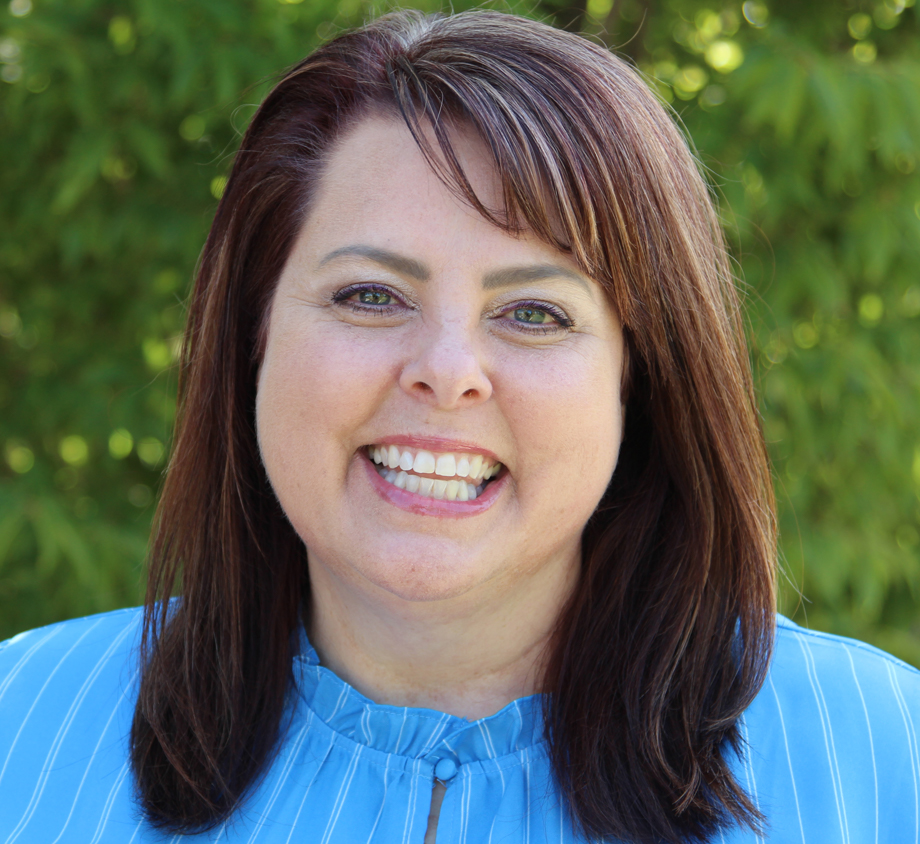 Business Manager
Cassie's passion for dentistry is driven by her love for people and the opportunity it gives her to unravel the "mysteries" of dental insurance to help our patients. The combination of high tech dentistry with a strong focus on patient care is what first attracted Cassie to Hobble Creek Dental.
Cassie brings with her a wealth of knowledge as a veteran dental office manager that is committed to outstanding patient care. She is dedicated in helping our patient maximize their insurance benefits while keeping their dental treatment affordable. With her extensive dental knowledge she coordinates insurance billing and patient/doctor communications. Outside the office she is a busy mom and grandma that loves the outdoors and country dancing. Cassie is committed to continuous learning.
Casse has been managing the office and working with Dr. Pratt for over 10 years!
"Dentistry today is exciting, the field of dentistry is constantly changing, and it keeps me on my toes. The technology is incredible, and Dr. Pratt and our entire team is committed to remaining on the cutting edge, in both the areas of high-tech dentistry and patient experience. With those two goals, how could I want to work anywhere else."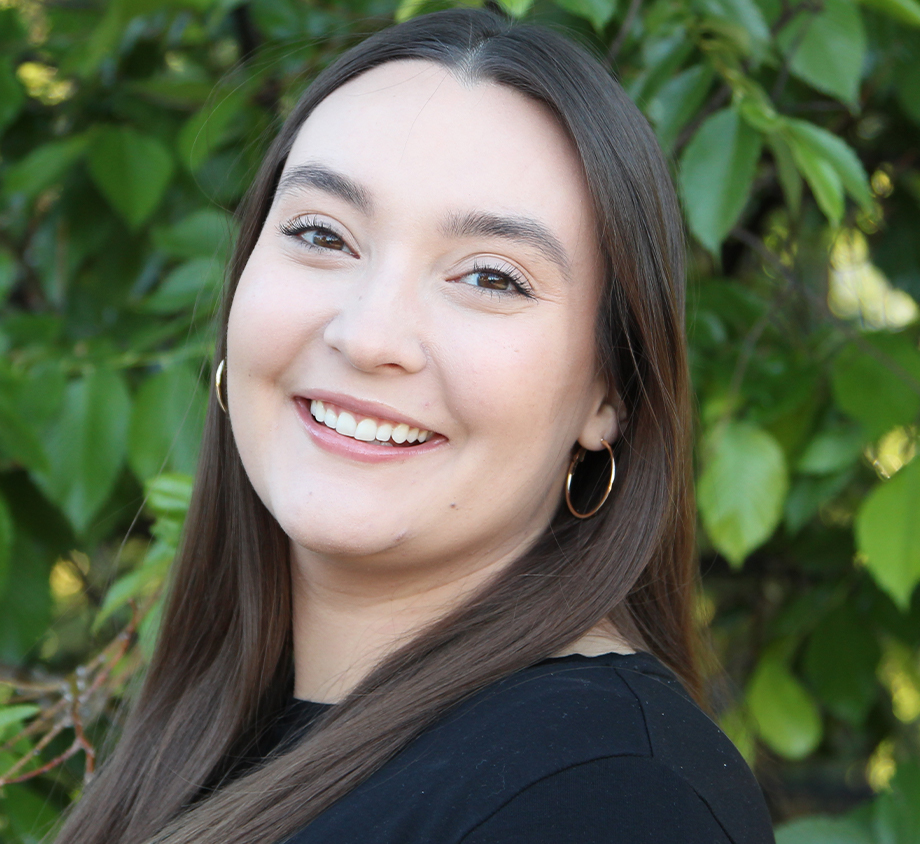 Office Manager
Kensey has lived all over the place. She has lived in Texas, Kansas, but says she is "from" Indiana because that is where she spent the most time growing up. She came to Utah to go to school @ UVU. She was eager for the healthcare field and stumbled along the field of dentistry and said, "I never looked back! The environment is very cool and fascinating, and I fell in love." Kensey also fell in love with a fellow Utahan is planning her upcoming wedding, so we hope she is here to stay!
Kensey enjoys hiking, travel, reading, cooking/baking, and sewing.
Kensey said, "I came to Hobble Creek Dental Care because I wanted to be part of a team that was committed to each other as well as their patients. I enjoy coming to work each day and making a difference! Working with Dr. Pratt and his team is very rewarding. It's all one big dental family."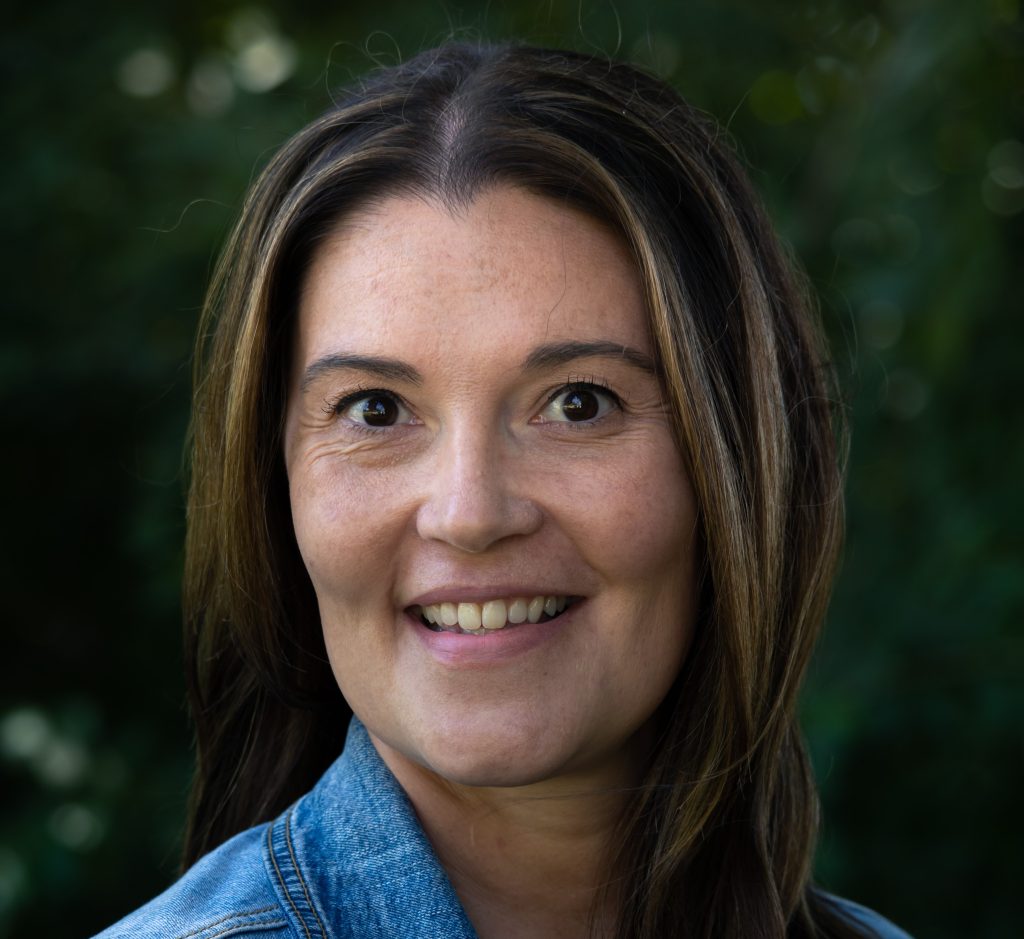 Patient Coordinator
Megan is so sweet and helpful. If you need an appointment, she will be the first to help you find one. Her #1 priority is patient care. Megan came to know Hobble Creek Dental Care as a patient first. She loved how comfortable she felt in the office as a patient.
"This is not your average dental office! Everyone is so friendly, they offer so many choices and provide all the extras with their comfort menu. When I heard they were hiring. I jumped on the opportunity to be part of a company like that."
Megan lives in Salem. She has been happily married for 21 years and has four children and a micro Goldendoodle that she claims is the best! Megan loves to bake, do yard work and exercise.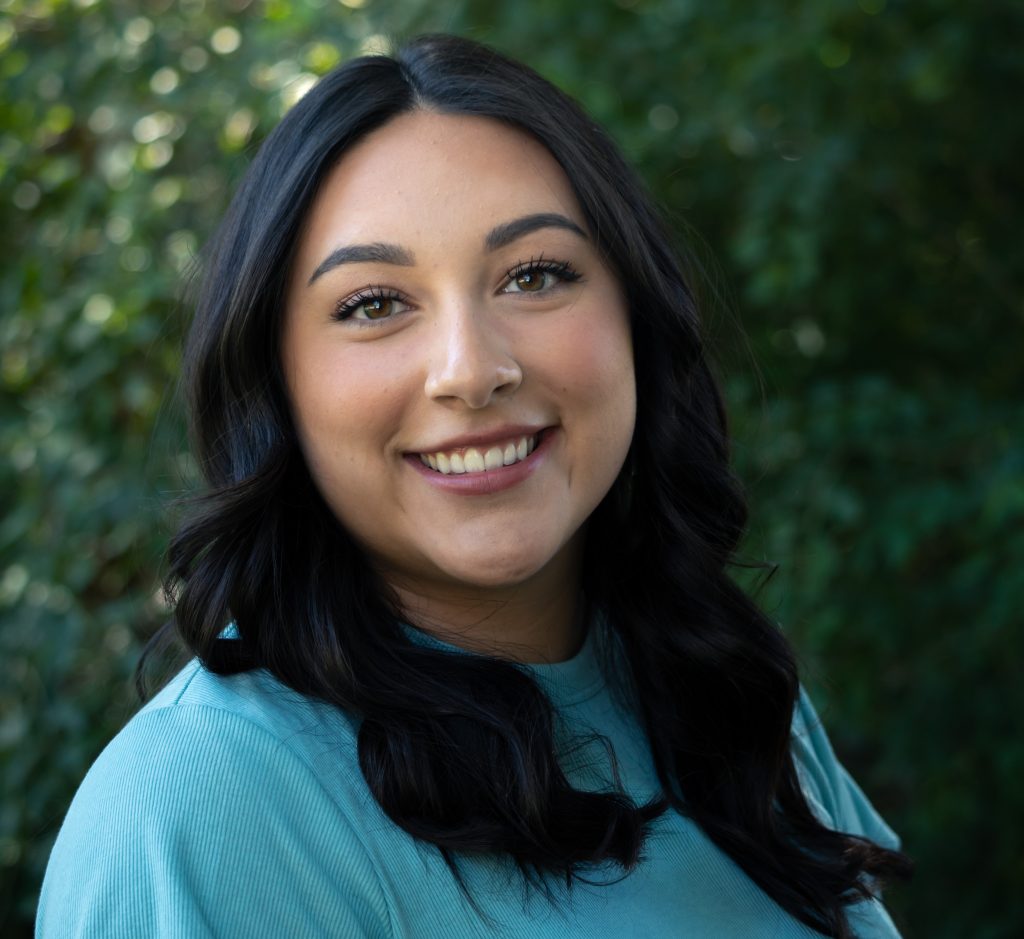 Patient Coordinator
Julia is one of the first faces you see when you come into our office. She is always so sweet and can answer all of your questions about everything from scheduling to treatment planning. Julia fell into the dental world and absolutely loves helping others achieve their perfect smiles. She is an essential part of our team.
"Our office has the most genuine care for patients and employees. Everyone is seen and valued. We definitely focus on the individual."
Julia grew up in Vernal, Utah. She got married in 2021 to the love of her life. She loves trying new foods and recipes, reading, knitting, and doing anything with music.