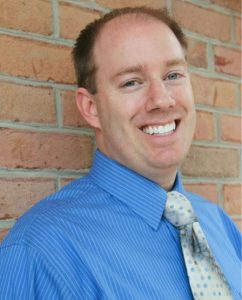 Dr. Stephen W. Pratt is highly recognized as a leading dentist in Springville and is well loved by his patients for his genuine care and gentle approach to the art of dentistry.
Dr. Pratt is committed to patient satisfaction. His goal is to provide an exceptional patient experience so his patients leave their appointment having confidence in his skills and feeling value in the care they received. He strives to treat his patients and his team with integrity and excellence.
Dr. Pratt believes that technology is a vital part of modern dentistry and is committed to using the latest dental techniques and technology to provide you with the best care possible. He uses CEREC every day in his practice. CEREC is CAD/CAM technology that makes it possible to receive beautiful porcelain crowns in one visit. He also utilizes digital X-rays and intraoral cameras to help patients see exactly what he sees, which helps you as the patient take part in the decision making regarding your treatment.
Dr. Pratt grew up in Orem, Utah, and graduated from Mountain View High School in 1997. After serving an LDS mission to the Czech Republic, he attended Brigham Young University and earned a bachelor's degree in history as he completed his pre-dental courses. He then received his Doctor of Dental Surgery degree from Creighton University School of Dentistry in April of 2007. Creighton University is a leader in excellence in clinical dentistry and Dr Pratt's training there provided him with a superior education and a very solid foundation for his career in dentistry. Since graduating, Dr. Pratt has completed numerous advanced continuing education courses to increase his skills and knowledge in dental implants, CEREC crowns, root canals, wisdom teeth extractions, orthodontics, laser therapy and cosmetic dentistry.
After dental school, Dr. Pratt and his family decided they needed a little adventure in their lives, so they took a job in Wasilla, Alaska. When he wasn't fishing or playing in the Alaskan outdoors, Dr. Pratt worked in a very modern general dentistry practice, where he expanded his dental training.
Dr. Pratt and his wife, Cammie, have five children—two boys and three girls. The kids stay busy with sports and dance, and as a family, they enjoy hiking through the National Parks, visiting Disneyland, attending Jazz and BYU games, and vacationing at the beach. They also enjoy watching movies and playing board games as a family.
Dr. Pratt is a member of the following organizations:
SureSmile Certified
Six Month Smiles® Certified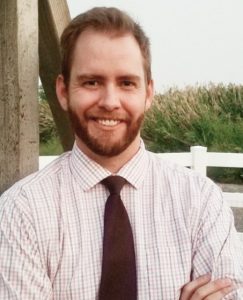 Dr. Samuel L. Clyde was raised in a military home, moving around the nation and eventually settling in Alaska, where he graduated with honors from Colony High School. Dr. Clyde served a two-year LDS mission in southern France, where he grew a deep love for all people and cultures worldwide. Subsequently, he has been striving to learn Spanish to better communicate and serve in the community.
Following his mission, Dr. Clyde graduated from Utah State University with cum laude honors. While at Utah State, Dr. Clyde was heavily involved in school sports and programs, first and foremost as player turned coach and captain of Utah State's traveling ultimate frisbee team. He also discovered a love for the sport of curling during his time at Utah State and won back to back championships with his team. Dr. Clyde went on to attend Roseman University of Health Science College of Dental Medicine and excelled in all areas of general dentistry. He brought the sport of curling into the limelight and founded Roseman's first and only collegiate sports team, the Plaque Sweepers, bringing public awareness to both curling and the importance of oral health.
Dr. Clyde puts his patients' needs first and excels in collaborating with patients to find the best course of action to achieve their oral health goals. While Dr. Clyde loves all aspects of dentistry, he is particularly passionate about cosmetic dentistry and helping patients achieve happy, healthy smiles. He wants everyone to be able to smile confidently and be happy with their teeth. Dr. Clyde strives to stay up to date on the latest techniques, procedures, materials and technology in dentistry in order to provide the best care for patients.
Though Dr. Clyde moved around a lot throughout his life, Alaska is home, where he enjoys fishing, sport shooting, Nordic and Alpine skiing, snowshoeing, snowmobiling, backpacking, rafting, kayaking, and boating (not as cold as you would think). Other hobbies and interests include golf, disc golf, soccer, cinema, cooking, sewing, crafting, board and card games, hammocking, involvement in local Renaissance fairs and all things beach related. Dr. Clyde also speaks French and some Spanish!