Posts for: April, 2015
By Hobble Creek Dental Care
April 24, 2015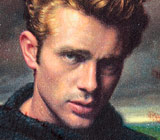 Imagine how different things would have been for movie star James Dean, had he not managed to replace the front teeth he lost as a youngster. According to one biography of the 1950s heartthrob, Dean's teeth were knocked out while he was swinging around on a homemade trapeze. Because his smile was restored, Dean was able to land the plumb movie roles that catapulted him to stardom.
This is perhaps the ultimate example of how a smile makeover can create new opportunities for a person. But opinion polls confirm that nearly 90% of adults feel an attractive smile is an important social and career asset. And, an almost equal percentage of adults feel that their smile could use some improvement.
Are you unhappy with your smile? Is a smile makeover something you've ever thought about? Dear Doctor magazine has come up with a great list of questions you can ask yourself to figure out if you would benefit from this life-changing experience:
Do you avoid smiling in photos?

Are you conscious about spaces and gaps in your teeth?

Are your teeth making you look older than you feel?

Have you held back a smile?

Do you feel that your teeth are stained or too yellow?

Do you hold your hand up in front of your mouth when speaking or laughing?

Do you notice areas of excessive tooth wear that make your smile look older?

Do you have little teeth and a gummy smile?

Are your teeth crooked, chipped or crowded?

Do you wish you had someone else's smile?
If you answered "yes" to any of these questions, please come in and see us. We have an amazing array of cosmetic procedures available to us — far more than what was available to James Dean in the 1950s. These options range from relatively inexpensive teeth whitening treatments to more permanent cosmetic solutions such as porcelain crowns and veneers. Together we can come up with a plan to give you the smile you've always dreamed about.
If you would like more information about what a smile makeover could mean for you, please contact us or schedule an appointment. You can learn more about smile makeovers by reading the Dear Doctor magazine article "Beautiful Smiles by Design." Dear Doctor also has more on "The Impact of a Smile Makeover."
By Hobble Creek Dental Care
April 09, 2015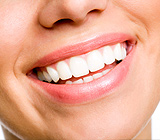 Although traditional porcelain laminate veneers are much less invasive than other cosmetic dental applications, they still often require the removal of some of the surface tooth enamel, a process known as tooth reduction. Now, an alternative veneer treatment known as "no-prep" veneers eliminates this initial step of tooth reduction for some patients.
Although most reductions take very little of the tooth enamel, they do permanently alter the tooth. No-prep veneers are growing in popularity because the tooth is not permanently altered, allowing for two benefits: if desired, the veneer application can be reversed and the tooth returned to its original state; and there's more flexibility for patients to "test-drive" their new look with prototype veneers worn while the permanent veneers are manufactured, with changes made easily during this tryout period.
Dentists have long regarded at least a minimum of tooth reduction as absolutely necessary for the proper adhesion of veneers, and to avoid a bulky or over-contoured smile. And, while advances in no-prep veneers have largely addressed these concerns, it is true this option isn't for every patient considering a veneer application.
For example, patients with large or forward-positioned teeth are not good candidates for no-prep veneers. Patients who choose a veneer treatment over orthodontic treatment for certain conditions will likely need some tooth preparation to achieve an acceptable aesthetic result. For patients generally, no-prep veneers have a limited application range on the bottom jaw due to space limitations.
Simply put, traditional veneers are a more versatile option for most patients. On the other hand, no-prep veneers can be a good choice for patients with genetically small or misshapen teeth, teeth reduced by erosion or grinding, or those with narrow or diminished smiles.
If you're considering this option, our first step is to conduct a complete examination of your teeth and mouth. We'll carefully evaluate every aspect of your mouth structure and overall dental condition. If you fit the criteria, you may be able to avoid tooth reduction and still gain the smile you desire.
If you would like more information on no-prep veneers, please contact us or schedule an appointment for a consultation. You can also learn more about this topic by reading the Dear Doctor magazine article "Porcelain Veneers Without the Drill."