Posts for: October, 2014
By Hobble Creek Dental Care
October 20, 2014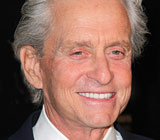 Actor Michael Douglas shocked TV audiences across the country when he announced on the David Letterman Show in 2010 that he has stage IV oral cancer. Fortunately, the cancer had not spread and his radiation and chemotherapy treatments were successful. This year, Douglas teamed up with the Oral Cancer Foundation to warn others about the dangers of the disease and the importance of early detection. In particular, he wants younger people to know that even if they don't smoke and drink a lot, as he admitted to Letterman that he did, they are still at risk.
As Douglas states in a PSA he made with the foundation, "the fastest growing segment of the people developing oral cancers are young, non smokers." That's due to a strain of the Human Papilloma Virus known as HPV16 that can be transmitted through oral sex. So it's important to avoid risky sexual behaviors and to be screened regularly for this devastating disease that claims one life every hour in the U.S., according to the Oral Cancer Foundation.
An oral cancer screening is a simple visual and tactile exam done right here at the dental office. We will feel your neck for lumps and inspect your lips and all inside surfaces of the mouth, including the back of your throat, for any suspicious signs. If any are found, a biopsy (laboratory analysis of a tissue sample) can be ordered.
Most oral cancers are "squamous" (small scale-shaped) cell carcinomas that occur in the lining of the mouth and are often preceded by recognizable changes (lesions) of the oral membranes. White or red patches begin to form in the pre-cancerous stage, and as the cancer develops, a non-healing ulcer may appear. If you notice any such changes in your mouth, please let us know.
Michael Douglas ends his PSA with the following plea: "So please, the next time you visit your dentist or your medical doctor, ask for this simple screening. Finding oral cancer in its earliest stages may save your life." We agree, which is why we always perform this screening during your regular dental check-up. If it's been a while since your last appointment, please come in and see us.
If you would like more information about oral cancer, please contact us or schedule an appointment for a consultation. You can learn more about the disease in the Dear Doctor magazine article "Oral Cancer."
By Hobble Creek Dental Care
October 20, 2014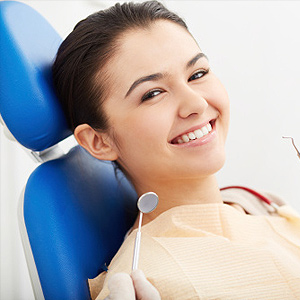 Today's dentist can not only treat most dental diseases and conditions, but can almost prevent disease completely. Our true needs as a society, however, go beyond the dentist's chair — to the lack of availability and affordability of care for every American.
That's of grave concern to dentists — so much so that dentistry itself is already changing to meet these challenges.
In one of the most visible changes, we're seeing accelerated technological advancement that could lower costs and extend our range of care. Advances in 3-D digital imaging are giving dentists amazingly detailed views of patients' mouths that surpass the accuracy of traditional imaging. Telecommunications and the internet are enabling dentists in distant locations to examine patients and even review dental x-rays to guide treatment, providing a new level of care access for patients.
The means for delivering that care are also changing as the traditional paradigm of the solo practice becomes more difficult for new dentists to achieve. With educational debt and practice setup costs reaching as high as $1 million — before earning their first dollar — many dentists are joining larger groups or dental corporations. In these arrangements, practitioners don't have the burden of overhead expenses and can concentrate mainly on their clinical work. On the downside, patients seeing multiple providers may not easily build that all important dentist-patient relationship that's the hallmark of a solo practice. This alternative model could, however, increase the number of practicing dentists over time, making dental care more widely available.
Finally, we're beginning to see greater collaboration between physicians and dentists. There's an emerging understanding of the true interconnection of the body's various systems: diseases of the mouth can affect other diseases of the body, and vice-versa. We're also experiencing a growing development in salivary diagnosis, using this vital oral fluid to detect conditions and disease in other parts of the body. Dentists and physicians will be working more closely than ever to treat the whole person, not just individual systems — a collaboration that will improve patient care all around.
As these changes continue to emerge in dentistry, you may soon see their effects during your visits. One thing, however, won't change — the commitment of dentists to provide the highest level of care, for both your oral and general health.
If you would like more information on how changes in dentistry could affect your care, please contact us or schedule an appointment for a consultation.